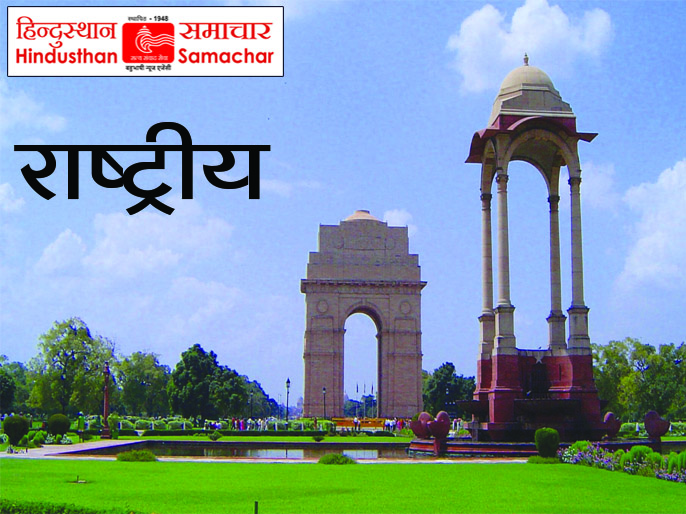 New Delhi, 28 May (HS): Prime Minister Narendra Modi termed the inauguration of the new Parliament building a historic day for India in his inaugural address. He referred to the new parliament's construction as a temple of democracy and a reflection of the aspirations of new India. PM Modi also expressed confidence that the lawmakers who would sit in this Parliament will endeavour to steer democracy in a new path.
Today marks a watershed moment in Indian history. The new Parliament House reflects the new India's aspirations. This is a democratic temple. This is a vehicle for realising the dreams of our freedom fighters. I congratulate all Indians on this historic occasion in Indian democracy. This new Parliament will witness the rise of a self-sufficient India. When India advances, the world advances. This new Parliament building will advocate for global growth as well as Indian development. India is the birthplace of democracy. Today, the sacred 'Sengol' was put in Parliament. The 'Sengol' represented justice, morality, and excellent government throughout the Chola empire. Whenever we begin proceedings in this Parliament House, Sengol will continue to inspire us all. India is not only a democratic nation, but it is also the mother of democracy, the Mother of Democracy. Our democracy is our inspiration, and our constitution is our determination. Our Parliament is the finest expression of this motivation, this determination," he said.
The old parliament had issues with technology and seating arrangements. This new parliament was urgently needed. This new parliament has provided employment for 60000 individuals.
After slavery, India embarked on a new journey - having suffered greatly over the years. That voyage has seen many ups and downs, as well as numerous hurdles, and has now reached the golden era of freedom. A new Parliament was required. We must also expect a rise in the number of seats and MPs in the future years. That is why a new Parliament was desperately needed. We must proceed with a nation-first mindset. I take immense pride in having built 4 crore homes and 11 crore toilets for the people, as well as 4 lakh kilometers of rural roads, 50,000 Amrit Sarovars, and 30,000 new Panchayat Bhavans. From Sansad Bhavan to Panchayat Bhavan, our intention has been unchanged. I am confident that the people's representatives who will sit in this Parliament, with new inspiration, will try to steer democracy in a new direction, he said prior to signing off.
Hindusthan Samachar/ Abhishek Awasthi