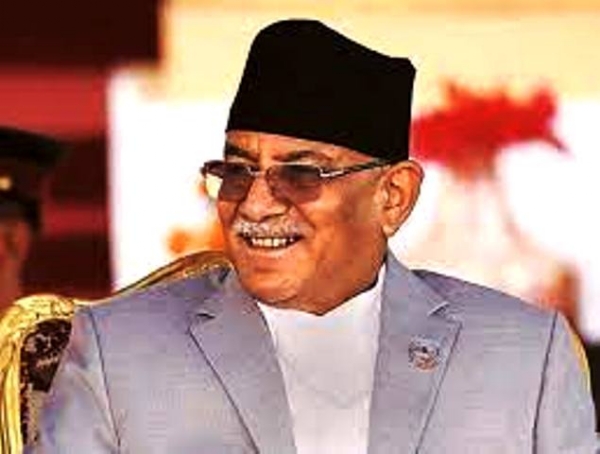 Indore, 02 June (HS): Nepal's Prime Minister Pushpa Kamal Dahal 'Prachanda' will be on a two-day visit to Madhya Pradesh today (Friday). A team of ministers from Nepal is also coming with him. Today, Prachanda will visit the world famous Jyotirlinga Lord Mahakaleshwar in Ujjain and see the waste management of Indore, the cleanest city of the country.
Nepal's Prime Minister Pushpa Kamal Dahal 'Prachanda' will reach Indore at 10.25 am. Chief Minister Shivraj Singh Chouhan will receive him at the airport. After this he will leave for Ujjain for Mahakaleshwar Darshan. After visiting from there, he will come to Indore and will have a meeting with Governor Mangubhai Patel. Will visit the Solid Waste Management (solid waste management) plant of Devguradia at around quarter to five in the evening.
Prachanda was accompanied by his daughter Ganga Dahal, Nepal's Foreign Minister Narayan Prakash Sod, Finance Minister Dr. Prakash Sharan Mahat, Energy Water Resources Minister Shakti Bahadur Basnet, Physical and Transport Minister Prakash Jwala, Commerce and Supplies Minister Ramesh Rijal, Prime Minister's Advisor Haribol Prasad, Chief Secretary Shankardas Bairagi and Nepal's Foreign Secretary Bharatraj Paudyal will also come to Indore.
During the tour of the plant, the Prime Minister of Nepal will also have refreshments sitting near the statue named Pari made from waste. Dinner will be given by Chief Minister Chouhan at Hotel Marriott, Indore today. It will be attended by the Prime Minister of Nepal, his ministers and representatives. The Prime Minister of Nepal and his ministers will visit the TCS and Infosys Economic Zone on the Super Corridor the next day on Saturday. After this, he will leave for Delhi by plane at 1:15 pm.
hindusthan Samachar/Mukesh/Mukund