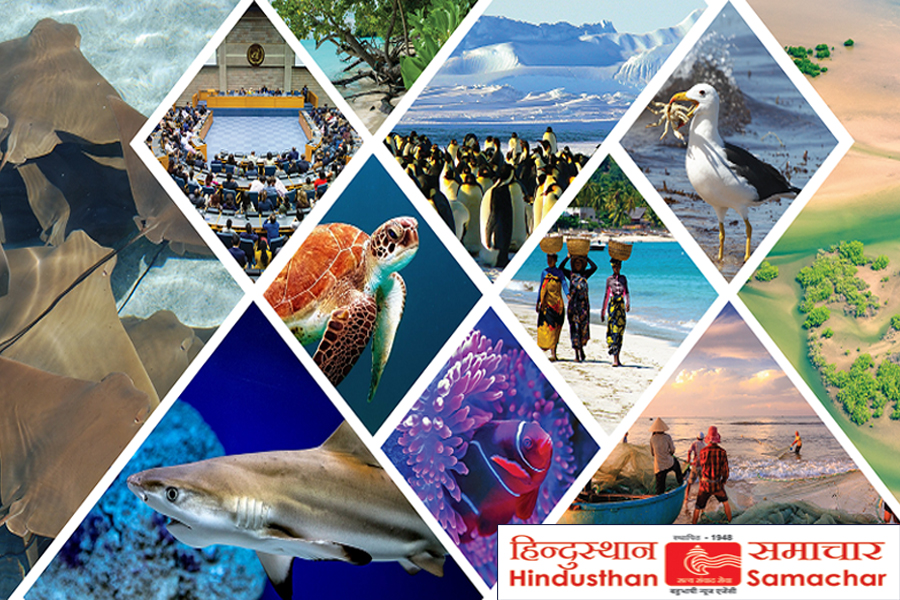 Kannur, 28 May (HS): In the early hours of Sunday, a large fire broke out at the Chelora trenching field in Kannur, Kerala. Smoke filled the air as tonnes of plastic burnt in sights reminiscent of the Brahmapuram fire tragedy. Locals alerted authorities and the fire department after observing the fire rapidly expanding. Three fire departments from Thalassery, Mattannur, and Iriti went to the scene and extinguished the fire after several hours.
The waste treatment plant for the firm is also located in the trenching site, which spans many acres of land. Residents were forced to breath hazardous vapours due to the burning of plastic debris in the trenching area.
Mayor TO Mohanan paid a visit to the location. The cause of the fire has yet to be determined, and an investigation is underway. Earlier in March, a fire broke out in Kochi's Brahmapuram waste factory, escalating to the point when Navy officers, in addition to fire tenders, were called in to extinguish the flames. The intensity of the fire left locals gasping for air for days, and many experienced eye discomfort as well as respiratory difficulties.
The state government initiated an investigation into the incident and urged several authorities to determine what caused the inferno at the waste treatment plant, which houses tonnes of plastic debris.
Hindusthan Samachar/ Abhishek Awasthi