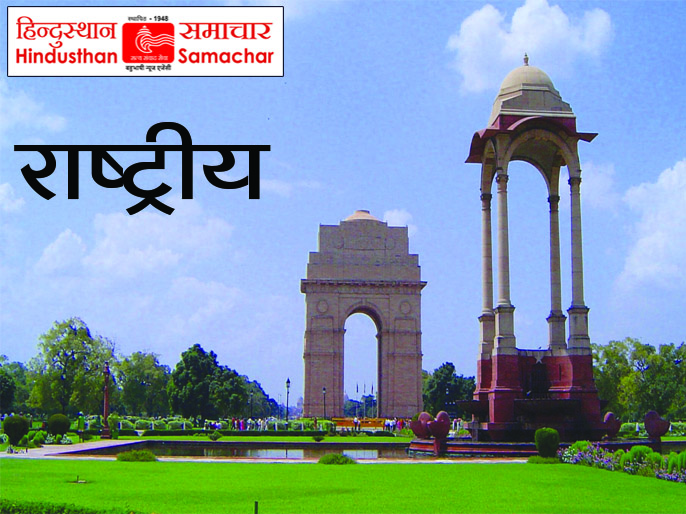 New Delhi, 01 June (HS): Citing the country's robust 7.2 per cent economic growth, the Bharatiya Janata Party (BJP) has accused former Congress president Rahul Gandhi of spreading pessimism, hatred and mistrust against India's development journey.
BJP leader Ravi Shankar Prasad on Thursday told a press conference at the party headquarters that Rahul Gandhi's claim of spreading the message of love amidst alleged hatred was just a fallacy. Rahul's priority is only to spread hatred against the development of India under the leadership of Prime Minister Narendra Modi.
Targeting the former Congress president, he said that the GDP growth in 2022-23 is 7.2 per cent, which is higher than the experts' estimates. He said that the GDP figures have exposed the lie of Rahul Gandhi's hate market.
Ravi Shankar Prasad, citing an old viral video of Rahul Gandhi, said that in this he (Rahul Gandhi) was claiming during a conversation with the former RBI governor that India's exports were slowing down. The BJP leader said that in the financial year 2022-23, India will record exports of USD 770 billion, the highest ever.
He said that I want to answer your (Rahul Gandhi) claim that you want to spread love and affection in an atmosphere of hatred. But why are you spreading pessimism and openly demonstrating your lack of faith in India's growth story.
Ravi Shankar said that India today is a country concerned about the poor, neglected, deprived, farmers, industry and infrastructure. India has all-round and all-touching economic development. All the predictions of the sponsoring experts proved wrong. Rahul Gandhi ji, if you find it appropriate, then read these reports with an open mind and stop spreading hatred about India.
He said that Rahul Gandhi has made it his goal to defame India's talent and India's image abroad. What was said in London, said in Singapore, said in Germany, is being said in America. The country does not listen to Rahul Gandhi and will not listen.
The BJP leader said that today the architecture of India's new parliament is being praised worldwide and Rahul Gandhi has called it a monument of arrogance. This is his hatred and he is saying this because he is not able to accept the popularity of Prime Minister Narendra Modi. To disrespect the new Parliament of India in this manner is an insult to the Institution. Talking bad things against the Election Commission, CVC, CAG is an insult to the Institution and talking about pressure on the decision of the Supreme Court is also an insult to the Institution.
Hindusthan Samachar /Sushil/Anoop/Indrani Sarkar/Manoj