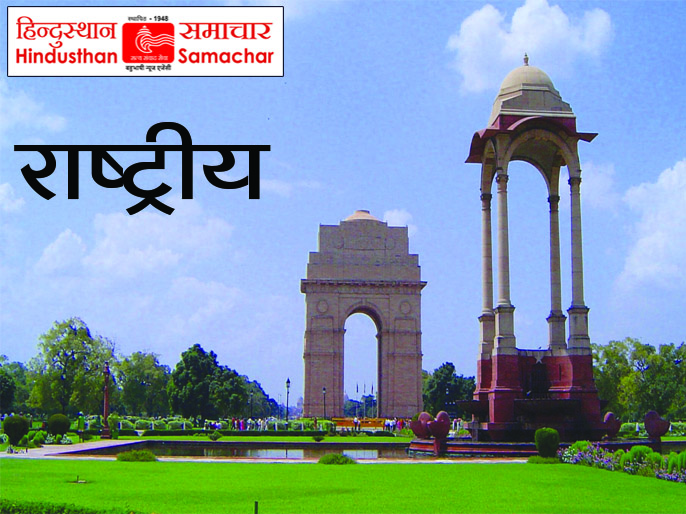 Chennai, 26 May (HS): Finance Minister Nirmala Sitharaman said 20 bishops from Tamil Nadu have been invited for the inauguration of the new Parliament House on May 28, who will play their part in installing 'Sengol' here. She said that 'Sengol' was given to the first Prime Minister Jawaharlal Nehru as a symbol of the transfer of power from the British.
The Finance Minister said that the event of handing over 'Sengol' to the country's first Prime Minister is very special for Tamil Nadu. For the inaugural function, 20 Adinams (bishops) from Tamil Nadu including Tiruvaduthurai, Perur and Madurai have been invited for the event.
In this context, the Finance Minister said that in 1947, the power was transferred from the British to the people of India on the advice of Adinam. The sceptre 'Sengol' will be installed with great reverence near the chair of the Speaker of the Lok Sabha. It will be a symbol of 'just rule without any partiality'. In fact, the word adinam in Tamil refers to both a Saivite monastery and the head of such a monastery.
On opposition parties boycotting the opening ceremony of the new Parliament, she said that this is the temple of democracy, even the Prime Minister enters the Parliament by bowing at its feet. I humbly request the opposition to please reconsider and participate in the function.
Tamil Nadu Governor RN Ravi, his Telangana and Nagaland counterparts Tamilsai Sundararajan and LA Ganesan respectively, Minister L Murugan and Tamil Nadu Minister PK Saker Babu were also present on the occasion.
Hindusthan Samachar/ Manoj