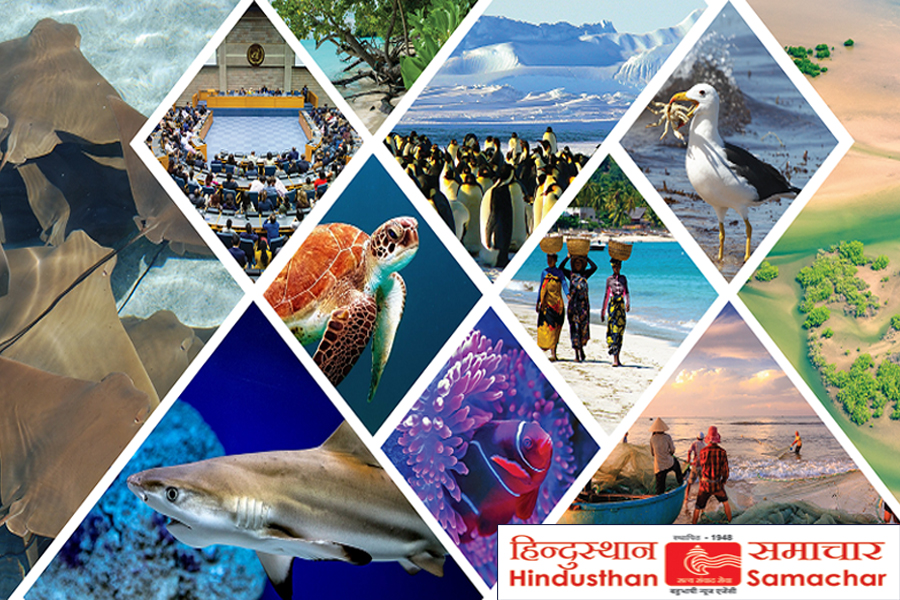 Ranchi, 25 May (HS): While speaking to a conference of women self-help groups in Khunti on Thursday, President of India Droupadi Murmu urged developed tribals to take care of their individual social responsibility.
She expressed her displeasure with the habit of people forgetting their tradition, culture, and society after achieving success in their lives, and she advised these people to care for those who are behind them in their society.
On the occasion, she emphasised the importance of preserving tradition and culture. The President stated that her grandmother was born into the same family as Jharkhand's women and child development minister, Joba Manjhi, and that it is because of the blessings of the land that she was able to serve the state as governor and then the entire country as the President.
The President expressed her delight with the work of self-help group members who are working on their core competencies to become self-sufficient and earn more than expected. She recalls the days when she used to collect Mahua on the instruction of her grandmother without having any idea how to preserve it. I''m glad Mahua is being used to make laddu and other expensive items. When I first started collecting Mahua, it was only worth paise 20 to 25 per kg, and preserving it for a long time was difficult. It was used in the event of a food crisis, she recalled.
President Murmu said that after visiting several parts of the country in the capacity she experienced that tribal women are fast developing and receiving Padma awards and there is not field in which they have marked their presence by good performance. She mentioned Simedage as nursery of hockey and named several hockey players including Salima Tete from there. The President asked tribal women to take benefit of government scheme saying 'if government move 100 steps towards you, you should also more at least 10 steps towards it.'
"The government apart from giving food, clothing and house, also give skill development training and imparting education. Take benefit of that also," she said.
During her speech she compared Dombariburu of Khunti with Jailanwala Bagh of Punjab saying "Jaliawala type incident took place 25 years before in Domabariburu," she said while remembering sacrifice of tribal icon Birsa Munda.
Those present on the occasion included Jharkhand government CP Radhakrishnan, chief minister Hemant Soren, tribal affairs minister Arjun Munda, MLAs Neelkant Singh Munda, Joba Manjhi and former Lok Sabha deputy speaker Karia Munda besides senior bureaucrats and police officers
President Murmu openly criticised dowry system and expressed her pleasure over freedom of Jharkhand from this wrong social custom.
"It is a matter of pride that there is no dowry system among tribal unlike many well educated society. Dowry is devil. I am happy this system does not prevail in the tribal society," she said.
Hindusthan Samachar/Raj Kumar
/Manoj