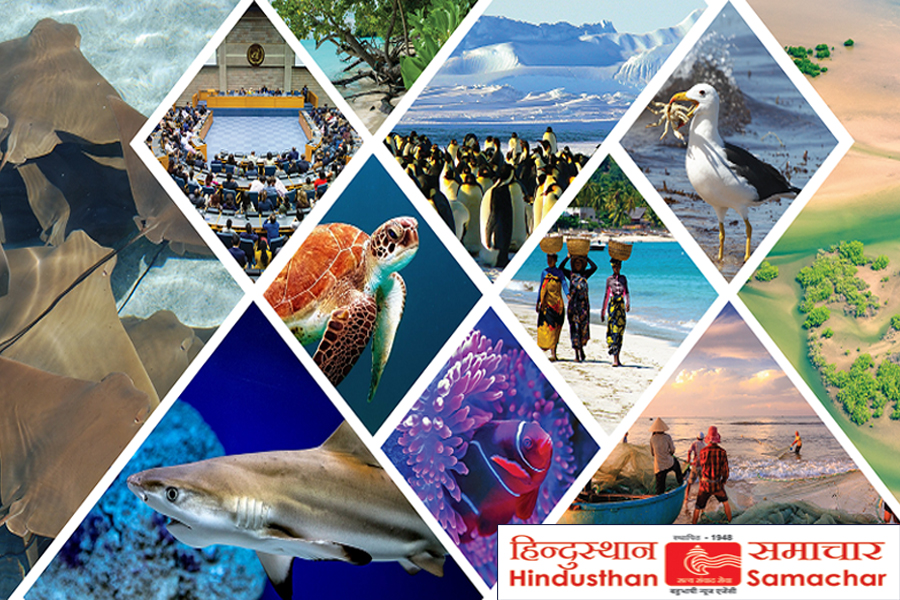 Ramban, 20 November (HS): Ashok Koul, General Secretary (Org), Bharatiya Janata Party (BJP), Jammu & Kashmir, addressed the public meeting at Ramban and listed achievements of Modi Government.
Koul was accompanied by BJP District President Ramban Rajeshwar Kumar, Prabhari Puran Chand, DDC Members Rakesh Thakur & Balbir Singh Bali and former district President Ramesh during the programme.
Ashok Koul, while addressing the people, stressed on the increased role of youth in the nation in politics along with their prominent role in leading the nation on various fronts like science, technology, innovation, entrepreneurship etc. He stressed that today, under the strong and decisive leadership of Prime Minister Narendra Modi, the nation has witnessed huge transformation in terms of development and progress and stressed that this development spree has to be taken forward by the hard working youth of the nation.
"Modi Government, in the past nine and half years, has ensured that the weaker, neglected and the oppressed sections get their rights. The Modi Government has initiated the public welfare schemes that have provided direct benefit to the needy by weeding out irregularities that were deep rooted in the system earlier," said Ashok Koul and added that the Modi Government is determined to continue the benefits to every needy with more public welfare schemes and policies.
Ashok Koul further said that the way the people have been showing the love and mass support to the BJP's programmes in the ongoing "Booth Jan Samvad Abhiyaan", speaks volumes of the people's faith in the party's policies. He also said that this faith and trust has been built on the strong dedication of BJP activists and the unprecedented development under the Modi Government.
Rajeshwar Kumar stressed on the party activists in taking the Modi Government's schemes to the masses.
Hindusthan Samachar/Krishan/Manoj