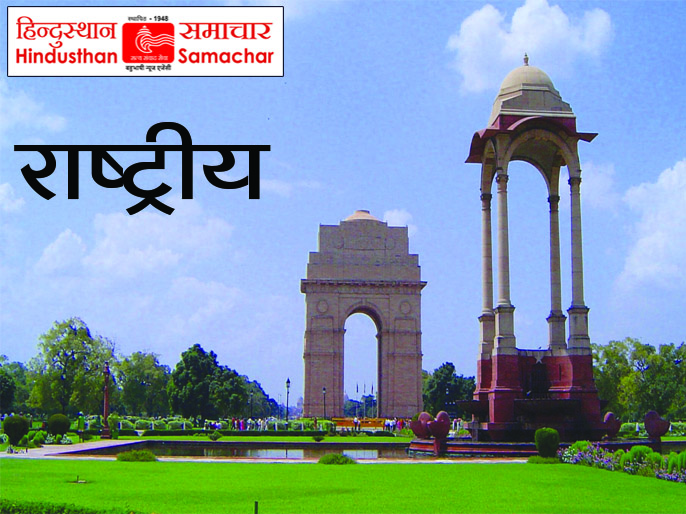 New Delhi, 28 May (HS): This is more than a complex; it is a symbol of the dreams of 140 million Indians', Prime Minister Narendra Modi remarked of the new parliament building, which he opened this morning in a lavish event attended by representatives from 25 political parties. The ceremony is being boycotted by 20 opposition parties, who accuse the PM of entirely ignoring President Droupadi Murmu.
Some moments in a nation's developmental journey are immortalised, and today is one of them...The new Parliament complex will witness the realisation of our 'developed India' resolution, the Prime Minister remarked. The PM described the ancient scepter 'sengol' that he erected in the new Lok Sabha chamber today as a symbol of duty and nationalism in the Chola kingdom.
This sengol represents the transfer of power. The saints of Adeenam blessed us in Parliament. I appreciate it. It is our wonderful fortune that we were able to restore the splendour of this holy' sengol'. This' sengol' will continue to inspire us, he remarked.
Our democracy is our inspiration, and our constitution is our determination. Our parliament is the best representative of this inspiration, this resolution, PM remarked. The PM stated that the construction of the new Parliament building employed 60,000 people, and a digital gallery dedicated to them was also constructed. He stated that the new parliament building is a superb example of old and modern coexisting. In the future, as the number of MPs grows, where will they sit? As a result, the new Parliament building was an urgent necessity," Prime Minister Modi stated.
Hindusthan Samachar/ Abhishek Awasthi