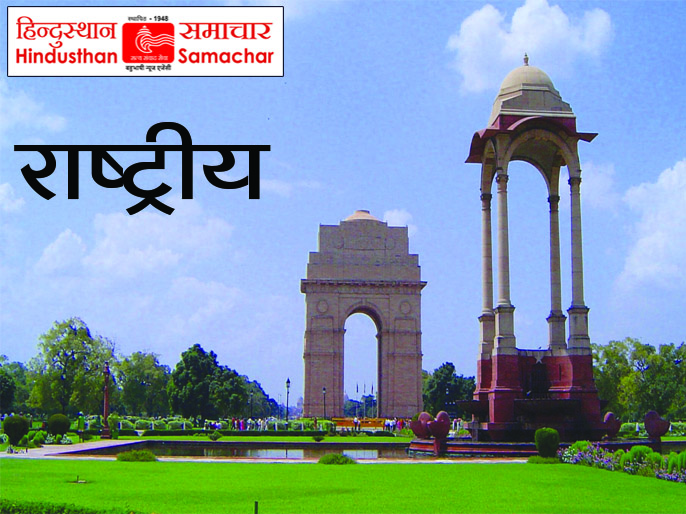 New Delhi, 09 February (HS): The NCC has worked to inculcate the spark of patriotism among children and youth. NCC uniform and being in NCC fill patriotism among the youth at the right time. Because when a youth is thinking about his future, at the same time, while living in NCC, he sees his future linked with the betterment of the country, according to Delhi Deputy Chief Minister Manish Sisodia.
During a conversation with NCC cadets who raised the prestige of Delhi on the strength of their spectacular performance at the Republic Day Camp, Sisodia said, I am proud that the youth of the country are getting ready with discipline and dedication through NCC.
He said that NCC cadets of Delhi have made us even more proud by winning many titles including best cadet, and best horse rider of the country on Republic Day with discipline.
A programme was organised in the Delhi Secretariat on Thursday in honour of the NCC cadets of Delhi. Sisodia participated in the Republic Day camp and honoured 30 cadets who won awards for Delhi and interacted with them. NCC officers and cadets along with NCC ADG Major-General SP Vishwasrao, and Education Secretary Ashok Kumar were present in this occasion.
Sharing his NCC memories from school and college days, Sisodia said, "Seeing NCC cadets in uniform reminds me of my school and college days when I used to get a chance to march in NCC uniform. The things that developed in my personality during that time are still present today.
The government has got a magnificent NCC building constructed in Rohini for the Delhi NCC. Due to this NCC building and the state-of-the-art facilities present here, we are able to provide excellent training to our cadets.
The government is building the country's first state-of-the-art underground firing range in the NCC building at Rohini, which is being built at a cost of ₹3 crore.
During the discussion with the Deputy Chief Minister, the officers of the Naval NCC Unit of Delhi shared some facilities required for the Naval Wing, on which the Deputy Chief Minister immediately took cognizance and instructed the officers that the Education Department, PWD and Flood and Irrigation Control Department will organise a meeting on Friday.
NCC Delhi Directorate currently has NCC units in 421 schools and 88 colleges with a strength of 42,245 cadets including junior and senior wings.
Hindusthan Samachar / Ashwani/Indrani Sarkar