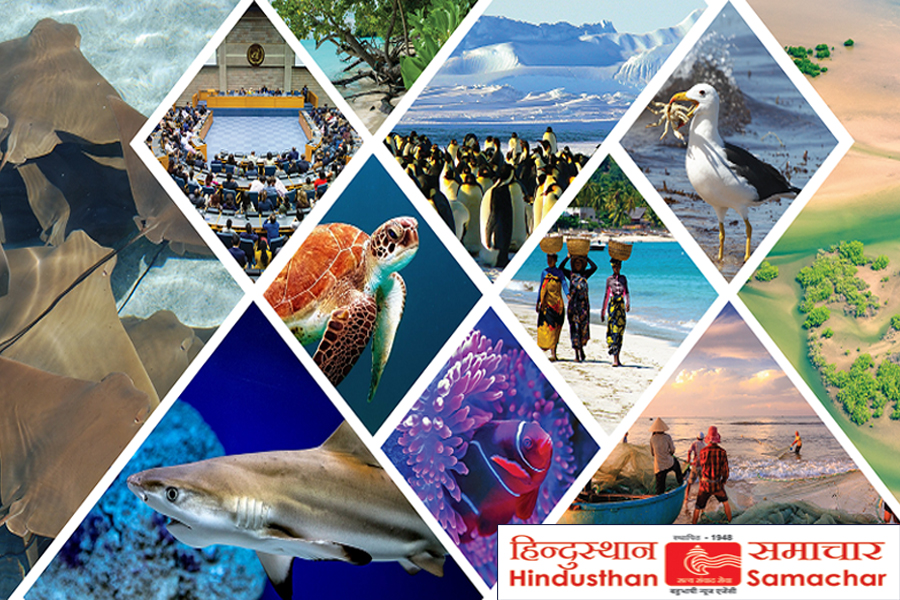 Rajouri, 20 November (HS): Director General of Police (DGP) RR Swain commended the Jammu and Kashmir Police (JKP) for playing a pivotal role in combating terrorism in the region.
"Due to JKP's unparalleled knowledge of the region's topography and demography, this force has played a significant role in eradicating the menace of terrorism from Jammu and Kashmir and this is worth appreciation," the DGP said, while addressing the jawans and officers of the force at District Police Line Rajouri.
He was on a daylong visit to Rajouri, where he interacted with the Deputy Superintendents of Police (DySPs) and Station House Officers (SHOs) from Rajouri and Poonch, fostering discussions on enhancing people-friendly policing and addressing citizens' concerns.
The meeting also included officers from the Army, CRPF, BSF, and sister agencies, where a consensus was reached on intensifying actions against terrorism and its supporters.
The discussions emphasized clean and green operations, considering the well-being of citizens in border districts.
Swain urged the rejuvenation of Border Police Posts (BPPs) through collaborative efforts with other forces. Strengthening Intelligence and Border Security Grids took precedence in the strategy to counter security challenges.
Addressing the darbar of police personnel, DGP Swain stressed the importance of honesty and dedication in performing lawful duties. He encouraged officers to create a strong bond between the police force and the community, underlining the significance of a fair relationship between senior and junior officers.
The DGP directed officers to identify and dismantle the terror ecosystem, emphasizing deep-rooted investigations. Zero tolerance for terrorism, narcotics, bovine smuggling, and corruption was underscored as a priority. The top cop highlighted the recent grievance redressal program, emphasizing the need to address jawans' grievances promptly.
He announced a monthly special reward to recognize outstanding relations with the community. The DGP urged officers to establish goodwill bonds with the people, reinforcing trust to gather actionable information about anti-national elements.
The meeting was attended by high-ranking officials, including IGP Jammu Zone Anand Jain, DIG Police RP Range Haseeb Mughal, SSP Rajouri Amritpal Singh, SSP Poonch Vinay Kumar, and representatives from various security forces.
DGP Swain also commended officers and personnel involved in the recent Behrote Top operation on Nov 17, 2023. The visit underscored the commitment of the Jammu and Kashmir Police to ensure the safety and security of the region through collaborative efforts and community engagement.
Hindusthan Samachar/ Krishan/Manoj