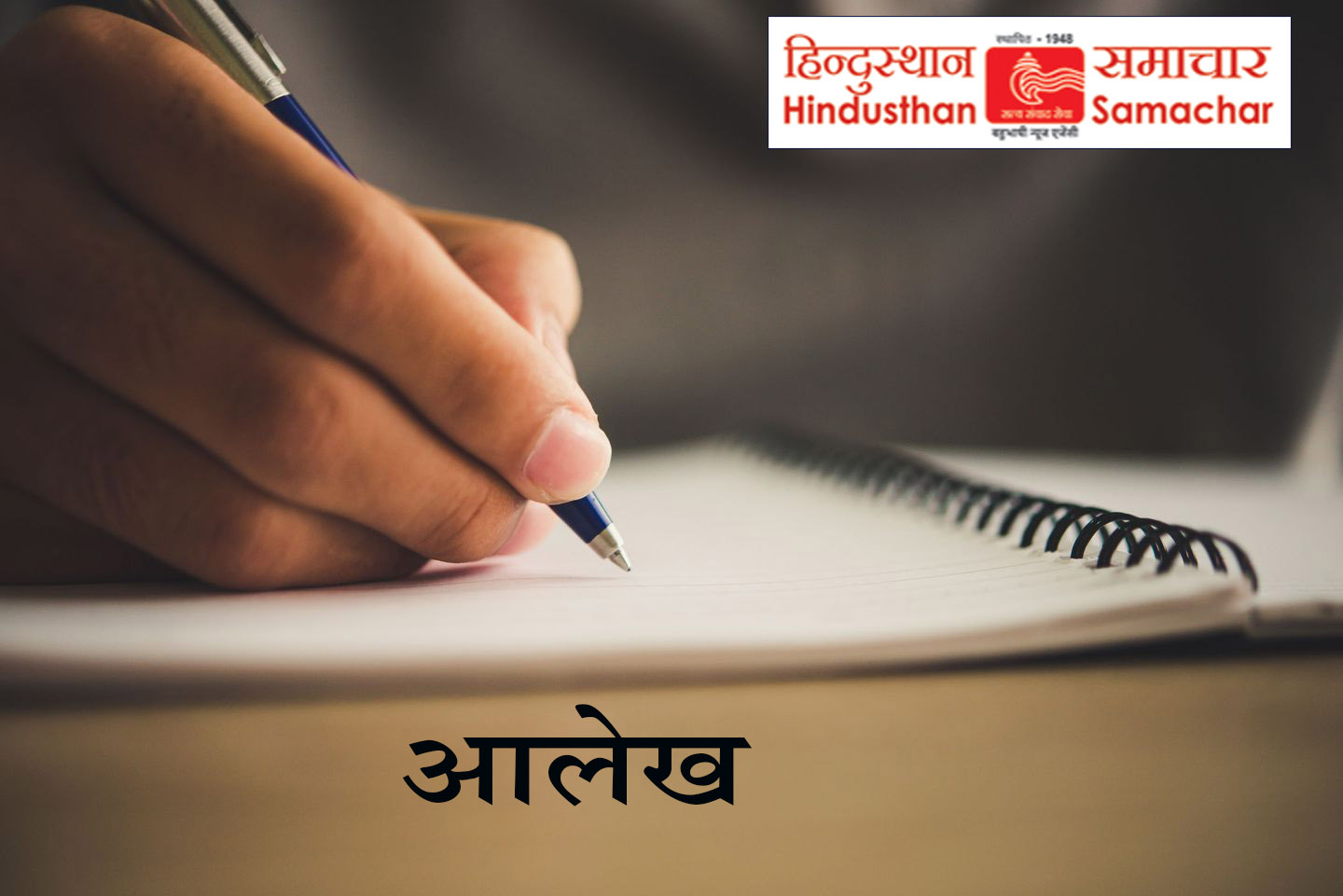 By Manohar Yadavatti
Bengaluru, 21 September(HS): After a fatal First wave and another disastrous Second wave of the century's worst-ever Covid-19 pandemic, now the human civilisation is literally on the crossroads amidst the scare of the Third Wave! No doubt, as of now, by and large, the number of cases and deaths are not really at an alarming stage. But in the meantime, the mu Delta variant has made its presence felt paving way for a pandora box on the ways of facing it.
For a long, health experts have been repeatedly warning about the dangers accompanied by the third wave. But again just like the previous two years, there look to be no takers for the same, either at the government stage or at the general public level.
Dr Devan PP, a Manguluru based eminent Immunologist continues to remain candid in expressing his viewpoints about the urgent ways of addressing the ensuing danger now affecting the children at large. As feared earlier, the number of children getting admitted to the hospitals complaining of running nose is on a new high these days.
He states very clearly: The present Delta mu variant which has started affecting people and more so children, these days is not responsive to the vaccinations. This form of virus enters the human body through the nose. So, the utmost significant factor desirable now is to take rescue with a five-layered cotton mask...
...Like before, talks about two doses of vaccination as a redressal measure continue to dominate the public platforms. But all these suggestions are totally specious. What desperately needs to be attended to is the challenge to increase one's immunity level. Until that is taken care of, all these vague talks of vaccinations will not help out in a long way, he points out.
Not One Doctor has Designed a Mask: Covid-19 pandemic is basically a hazard relating to ailments like breathing, suffocation in the lungs leading to infection, oxygen level dipping too low and leading to multiple complications in the case of comorbidities. But so far, not one doctor, forget ENT specialists has designed any form of an antiviral mask so far.
However, Dr Devan PP looks to be an exception. He has personally designed a five-layered, protective, tight-fitting, antiviral cotton mask causing no adverse reaction to the person. He stresses, as of now this is the only way for people to protect themselves. There was a time when N-95 masks were costing more than a thousand rupees. But the latest one's designed by him are available at "rock bottom" prices according to Dr Devan PP.
If people are getting infected, it's only through the nose and throat and to address that, he has designed a thick cotton 5 layer mask with an ssms antivirus filter which if properly worn, the infection can be contained...as of now, there is no mask designed by a doctor. Infections reflect the fact that the route of entry is not adequately protected and the lackadaisical attitude of people...its high time this lapse be ruminated upon and appropriately addressed. In the light of the mu variant being resistant to even vaccines, it's the only way to contain the pandemic. The mask he designed, OXYMASK will go on sale shortly...the profits accrued are to be channelled to a fund for the free treatment of afflicted doctors, he has revealed.
He claims: Oxymask is designed by a doctor. It is five layers of which one is an anti-viral filter. It can be used for three days and to be washed, while it can be washed 30 times. The first and second layers are of fabric while the middle one is of anti-virus fabric and again fourth and fifth layers are fabric costing a meagre Rs 50.
In a lighter vein, he also remarks: If people want to think twice about wearing a mask worth Rs 50 then they will have to end up getting admitted to ICU and shelving a minimum of Rs Five lakhs!
The brochure claims: 'SSMMS' (3 beams of Spunbond and 2 beams of meltblown ) or simply SMS by Global Nonwovens is a 5 layered 100% Polypropelene nonwoven fabric manufactured using 5 beams. This fabric offers amazing benefits like fine filtration, low-pressure drop, acoustic insulation and strength and elongation. SSMSS fabric is widely used in the hygiene industry to make disposable diapers, feminine care products, Gowns, Coveralls, Masks and Hospital Disposables etc...
...This fabric is manufactured using the latest generation technology, 'Reicofil 4S' by Reifenhauser, Germany. Our fully automated production also line uses in-line camera testing technique for quality assurance and advanced robotics for packaging with least human contact.
For doubts like Is SMMS fabric breathable? here is his take: The material is suitable for ETO sterilization and Virus Barrier Coveralls. The material offers excellent breathability while its applications are on Surgical drapes and surgical gowns, clean air suit applications, wet pipes, household, kitchen and restaurant, Hotel, industrial cleaning towels, medical gauze and medical bandage. The masks are available on devsto4bikry.com
Experts claims on the Third Wave yet to become a reality: The Advisory Technical Committee on Covid-19 initially predicted the onslaught of the third wave during the third week of August. Later it was deferred to the third week of September. Now both the deadlines are over, yet there are no real symptoms of the pandemic experienced earlier.
Dr Devan PP is also averse to the much-proclaimed pronouncements these days on vaccinating children below 15 years and Five years. Contrary to the proposals and thinking at the government level, he impresses upon the need to cover the nose from infections.
He is also aghast at the pathetic situation of around 25,000 cases in Kerala on a daily basis and is contemplating writing to the state chief minister about the significance of wearing anti-viral masks in the present scenario in order to contain the spread of the pandemic. Dr Devan PP is also of the firm opinion that the third wave of a mutated variant can only be checked by wearing them.
On the present predicament of people assembling in large groups at marketplaces, shopping malls and public meetings, he blasts the media and asserts that unfortunately, there have been no discussions on any media on such issues. He suggests people ensure that they are properly covered outside the house.
Booster Dose Not Required: On the recent trend propagating a booster dose to all those who have completed 90 days after the second dose, Dr Devan PP disagrees: I will not agree. Even the medical bodies have opined against the booster dose. If you buy such arguments, one needs to have a booster dose after every 8-9 months.
Hindusthan Samachar/Manohar Yadavatti