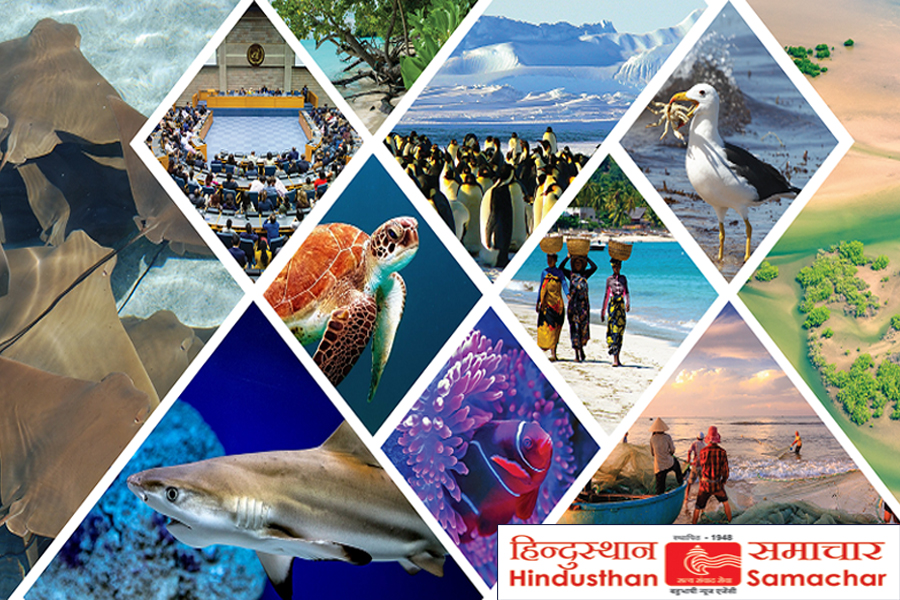 Ranchi, Oct.27: Chief Minister Hemant Soren today gifted a dedicated vegetable market and park to the residents of Jharkhand.
Vegetable market, which is near Raj Bhawan and popular as Naga Baba Khatal Sabji Bazar, is the first dedicated vegetable market of Jharkhand capital where over 250 sellers, who operate on a road opposite Raj Bhavan, will be relocated through lottery process.
Ranchi Municipal Corporation has built the market. It is spread over a 40,000 sq feet area. An amount of Rs 10 crore has been spent on its construction. It is expected that the market will pave the path for smooth traffic on the road connecting Kishori Yadav Chowk with Kutchery Chowk, which often face problems of traffic congestion.
A food court has also been built on the roof of the market. The corporation has arranged for seven different kitchens here. Meaning, the city dwellers will get food of many flavors under one roof. There is a complete arrangement of parking around the market.
As many as 60 high-end CCTV cameras have been installed in the market for security reasons. The foundation stone of the Naga Baba vegetable market project was laid in 2017 when the Raghubar Das-led BJP government was in power. It was meant to be ready by 2020 but the project got mired in delays due alterations in design and the pandemic.
Park, which was inaugurated, is at Harmu Housing Colony. It is spread in over 2.5 acre area near the residence of Rajya Sabha MP Deepak Prakash. An amount of Rs 2.5 crore has been spent in its development. It is the eleventh park of Harmu Housing Colony area under ward 26 of Ranchi Municipal Corporation (RMC) area. It has been named after Sardar Patel.
The park has walking track, badminton court, tennis court, food court, toilet complex, playing area for children equipped with gym items, fountain, statue of Sardar Patel, six tensile gazebos and pergola, benches, sliders and dustbins, besides others.
Inaugurating the park and market, CM Soren, urged people to ensure its safety and proper maintenance like personal property.
During inauguration of the market, those accompanied by CM Soren included local MP Sanjay Seth and local MLA C.P.Singh, besides Mayor Asha Lakra and Deputy Mayor Sanjeev Vijayvargiya. During the inauguration of the park, those accompanied by CM Soren included Rajya Sabha MP Deepak Prakash, besides all those present during the inauguration of the market except C.P. Singh who was not invited for the park inauguration.
Hindusthan Samachar/Raj Kumar