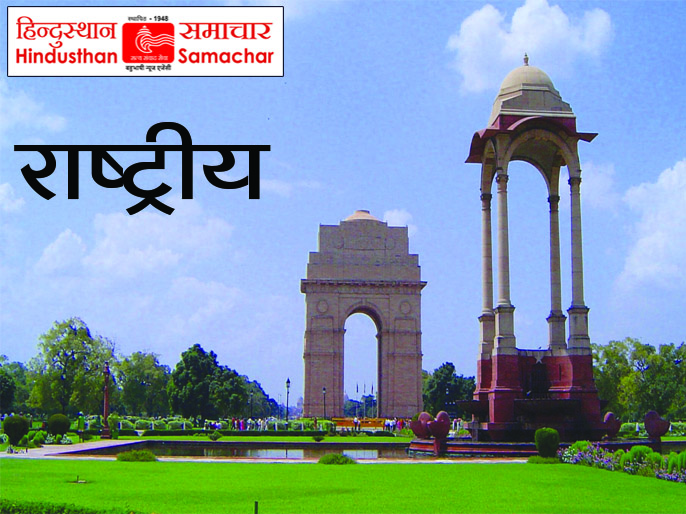 New Delhi, 23 March (HS): Home Minister Amit Shah said that the Modi government is securing the knowledge of India's ancient books and manuscripts for the future through technology.
Shah tweeted on Thursday that he inaugurated the 'Vedic Heritage Portal' made by the Indira Gandhi National Center for the Arts (IGNCA). Through this portal, the young generation will be able to access the knowledge and tradition of Vedas and Upanishads.
Shah said that during the program he also inaugurated 'Kala Vaibhav', a virtual museum based on 64 arts. Through this museum, the world will be more familiar with all the arts like architecture, painting, drama, music etc. of India and it will be convenient for the world to know the rich history of India's glorious culture.
Union Home Minister Shah reached IGNCA and also inaugurated 'Vedic Heritage Portal' and Virtual Museum 'Kala Vaibhav'. During this, union Culture and Tourism Minister G. Kishan Reddy, President IGNCA Ram Bahadur Rai, Member Secretary Kala Kendra Satchidanand Joshi and others were present.
The Vedic Heritage Portal has been prepared by IGNCA in Hindi and English languages. Through this portal readers can understand Vedas in simple language. Audio and visuals of more than 18,000 Vedic mantras are available online. People who know Vedas, Veda research institutes, Vedapathi families and Veda experts from all over the world have cooperated in preparing the portal. Kala Kendra has prepared this portal to make the knowledge of Vedas accessible to the common people in simple language.
Hindusthan Samachar/Ashutosh/Indrani Sarkar