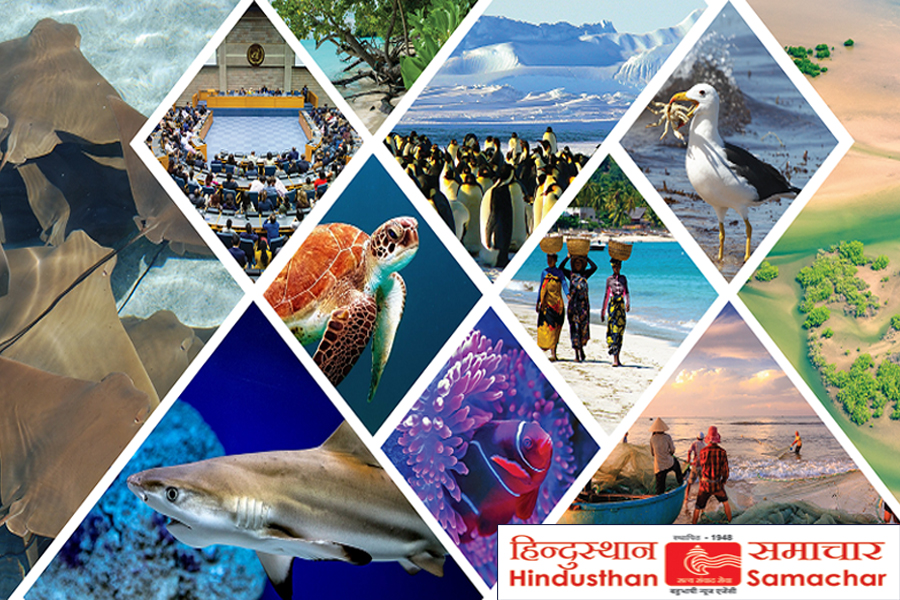 Jammu, 20 November (HS): Deputy Commissioner, Sachin Kumar Vaishya today inaugurated a painting exhibition showcasing the life and culture of tribal groups in Jammu and Kashmir.
The exhibition, held at the Master Sansar Chand Gallery at Kalakendra, was organized by the Tribal Affairs Department. It forms part of the ongoing Janjatiya Gaurav Saptah celebrations taking place across the union Territory of Jammu and Kashmir.
The event was attended by numerous dignitaries, artists, and members of the tribal community, who gathered to appreciate and celebrate the region's unique cultural diversity.
During the inauguration, Sachin Kumar Vaishya highlighted the significance of tribal communities, focusing on the need to project and preserve the diverse ethno-cultural ethos of Scheduled Tribes groups. Drawing from his experiences as District Magistrate in various districts, Vaishya commended the exhibition participants for their remarkable works on display, noting the great cultural richness among indigenous tribes.
Musheer Ahmad Mirza, Director Tribal Affairs Department, expressed his belief that such creative endeavors are crucial in drawing attention to tribal culture.
Dr. Abdul Khabir, Deputy Director Tribal Affairs Department, emphasized that the main objective of the program is to showcase the inherent creativity in tribal life and culture. He mentioned that the event aligns with the 'Janjatya Gourav Saptah' celebrations in Jammu and Kashmir, with more activities planned during the week.
Dr. Javaid Rahi, a renowned tribal researcher, provided insights into the exhibition. He noted that the participating painters were tasked with creating portraits reflecting the lives and culture of Jammu and Kashmir's tribes. The exhibition featured a total of 20 oil paintings, each offering a unique perspective on the theme.
Hindusthan Samachar/Krishan/Manoj