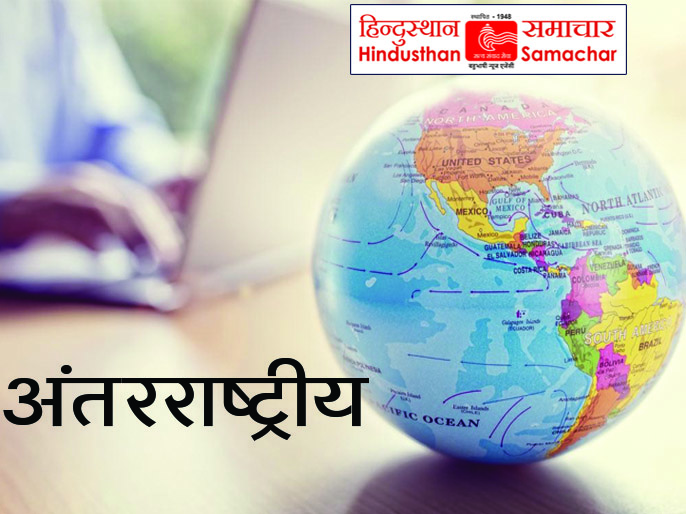 Tel Aviv/ Jerusalem, 18 Nov (HS):- Israel Defence Forces missiles launched an attack on Khan Yunis in South Gaza, killing 26 Palestinians on Saturday, the 43rd day of the Hamas-Israel war. IDF continued its attack on the Hamas terrorist group. Most of those killed include children. IDF claimed that the warning to evacuate the region was issued earlier. Israel launched an attack after the period for evacuation lapsed.
According to the media reports, Israel targeted Hamas sites, after warning to evacuate the Khan Yunis region. Those who failed to evacuate may face the impact. Prime Minister Benjamin Netanyahu and his associate Mark Regev issued a statement declaring its mission against the Hamas terrorists. Those who fail to leave the region may face the brunt of the attack.
Israel also started apprehending the Hamas terrorists and their family members. Qubeita Omar Al-Kasma was held by the IDF. His brother was involved in an attack on Jerusalem this week. IDF claimed that a mosque and tunnel near it were used by Hamas for attacks on Israel.
IDF targeted the Jabalia Refugee Camp region, a residential area in Bet Lahia and Sheikh Jayad residential area and the area near an Indonesian hospital.
Meanwhile, Israel has agreed to the supply of fuel and humanitarian aid to Gaza. Search for people buried under the debris of buildings is in progress. The United Nations Human Rights Organisation claimed that over 2,700 people including 1,500 children are missing. Brunei, Indonesia, and Malaysia have appealed for an immediate ceasefire in Gaza.
…………………..
Hindusthan Samachar/ Ajay Mardikar/ Mukund/Indrani