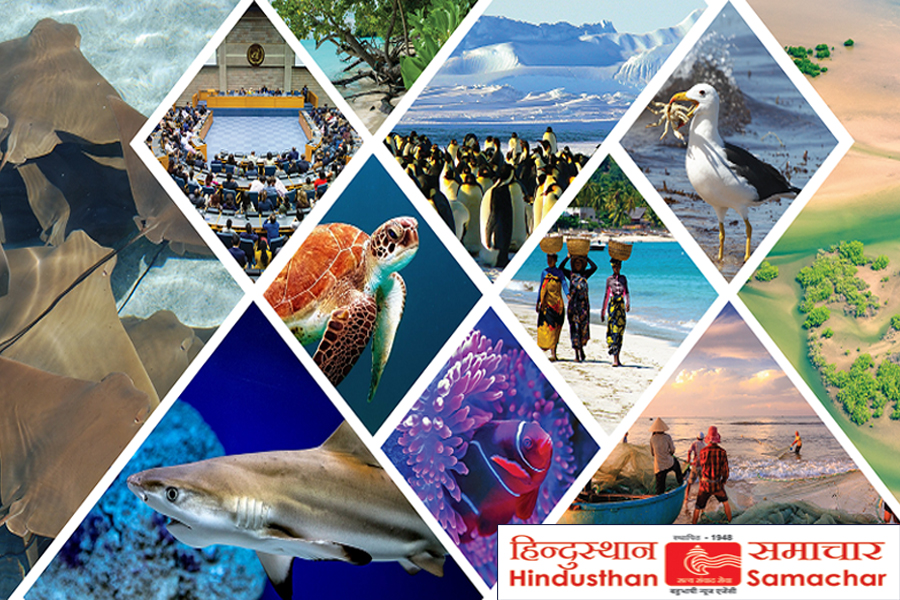 Lucknow, 28 June (HS): In order to maintain transparency, the basic education department has made holding an Aadhaar card essential for both newly registered and existing students in Uttar Pradesh's government primary and upper primary schools.
Currently, 1.88 crore students attend 1.3 lakh government primary and upper primary schools spread throughout 75 districts in the state.
With its School Chalo initiative, the state government hopes to reach around two crore children aged 6 to 14 years in the 2022-23 academic year. To eliminate any possibility of bogus students, the basic education department has decided to make Aadhaar cards essential for children in government schools, said Vijay Kiran Anand, director general of school education.
At the moment, more than half of students have Aadhaar cards. We are already assisting the remaining 50% of students in obtaining their Aadhaar cards. Verification has been made mandatory so that the department has an accurate count of kids enrolled in government schools, he added.
Until last year, guardians were required to have an Aadhaar card. Every student is now required to take it. According to authorities, the move would increase transparency and allow recipients to get their entitlements in a smooth manner because the Aadhaar card eliminates the need for numerous documents to establish identification.
In its report on the general and social sector for the fiscal year ending March 31, 2016, the Comptroller and Auditor General of India highlighted various inconsistencies in student enrollment in government schools.
Between 2011 and 2016, an estimated 20 lakh students dropped out of school every year. However, according to state government data, the average dropout rate was 0.63 lakh students each year over the stated time. To prevent such manipulations, the HRD ministry issued a notification in 2017 stating that students will henceforth be required to obtain an Aadhaar number in order to get mid-day meals across the country.
The use of Aadhaar as an identification document for the delivery of services, benefits, or subsidies streamlines the government delivery process and allows beneficiaries to get their entitlements immediately and seamlessly, reads the notification.
In recent years, the UP Board has made Aadhaar cards mandatory for students, which has aided in the detection of fraudulent candidates. As a consequence, the number of candidates has decreased from 60 lakh in 2017 to 52 lakh this year, according to an official. Both the national and state governments have been attempting to integrate the Aadhaar number with school education subsidy schemes, an official said.
Hindusthan Samachar/Abhishek Awasthi