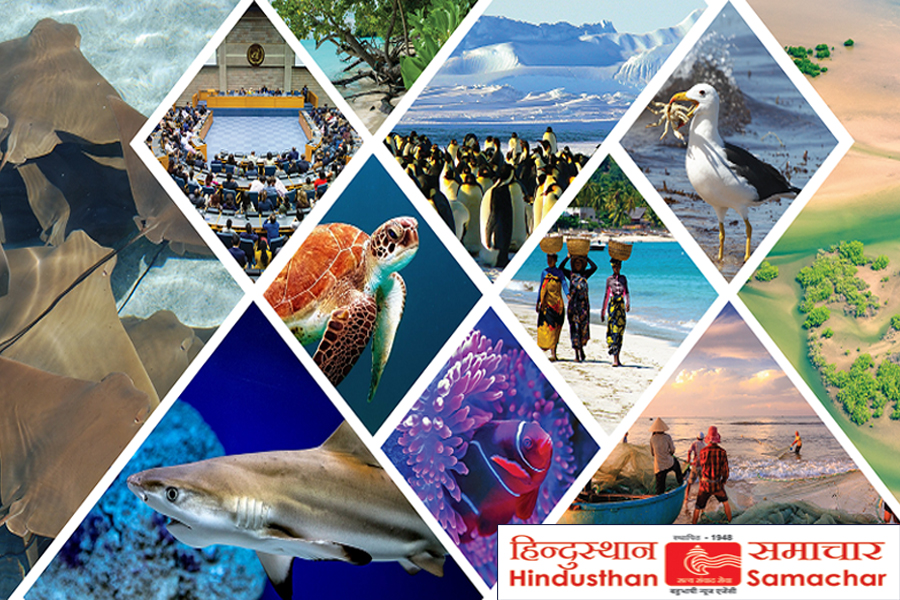 Thiruvananthapuram, 27 June (H.S): A day after Sitaram Yechuri, the CPI-M general secretary, alleged that there has been an undeclared internal emergency in the country and the freedom of speech and expression were being throttled by the union Government, the Indian National Congress said that there was no freedom of speech or expression in Kerala.
"The CPI-M and its chief minister Pinarayi Vijayan have unleashed a reign of terror across the State. There is no freedom of speech or expression in Kerala and the Marxists are suppressing all kinds of dissident voices," said V D Satheeshan, Leader of the Opposition in Kerala Legislative Assembly.
Addressing the media on Monday after boycotting the proceedings of the Legislative Assembly session which commenced on the day, Satheeshan said the opposition's freedom of expression is violated even in the House.
"The chief minister who is suffering from selective amnesia is telling lies after lies to cheat the people of the State. The CPI-M's mouth piece Deshabhimani and Kairali TV have deputed five journalists to disrupt my press meeting," alleged the Leader of the Opposition. He said that the CPI-M sponsored reporters were asking him questions after questions to get the answer they need. "They are distorting the statements made by me," said Satheeshan.
Earlier in the day the Legislative Assembly was adjourned by Speaker M B Rajesh as the Opposition protested the vandalization of the office of Rahul Gandhi MP at Kalpetta on Friday by activists of the SFI. Ministers and MLAs belonging to the CPI-M demonstrated inside the House in their bid to divert the attention of the people from the real issue.
Yechury, while reacting to Prime Minister's Man Ki Bath programme, had alleged that there was violation of freedom of expression by the union Government. "The internal emergency of 1975-77 was far better than the situation prevailing now. What we are having now is an undeclared internal emergency. There is no freedom of speech or expression under Narendra Modi Government," Yechury had said on Sunday.
Hindusthan Samachar