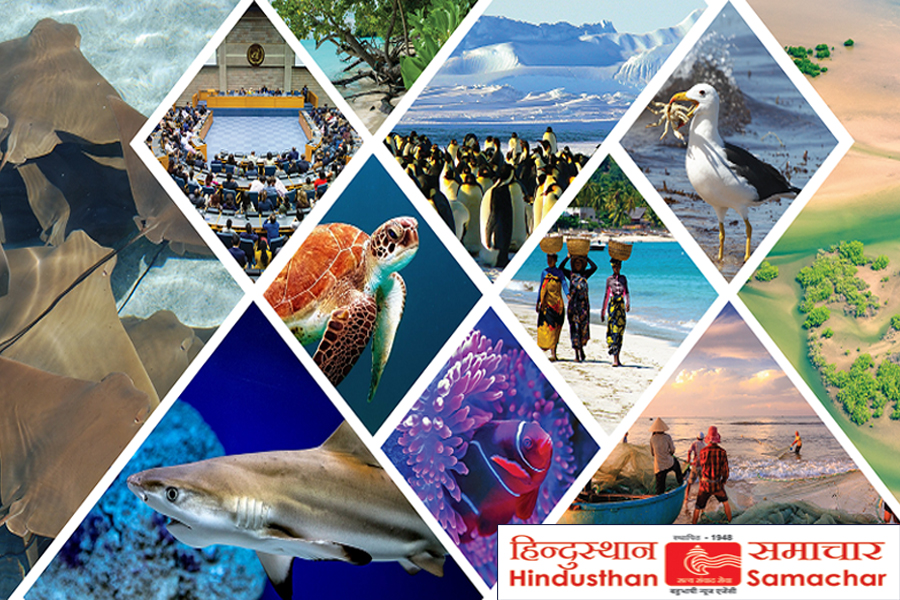 Prayagraj, 14 May (HS): The pandas (priests) of the Sangam in Prayagraj, recognised for owning recorded family chronology of a significant number of devotees, are not trailing behind at a time when the district administration has begun performing undertakings in preparation for Maha Kumbh-2025.
Many important pandas in the city have begun digitising the devotees' family histories, which are currently preserved on paper. Following the training, these pandas would be able to quickly zero in on information on the 'jajman' (client-disciple) with the touch of a computer button. Every year, pilgrims go to the Sangam's 'tirthapurohit,' and their numbers grow exponentially during the Kumbh (held every six years) and Maha Kumbh (held every 12 year).
These priests preserve the 'bahis' (genealogy record-books) of many generations of their clientele to ensure that their clients' religious rites are only done via them. Now, their 'treasured' document is being digitised in order to preserve the lineage contained in old papers. Every page is scanned and saved in a database. If a 'jajman' requests information about his or her family tree, it will be retrieved within a minute based on his or her name, town, district, and caste and delivered to the customer through WhatsApp or email.
In the month of Magh, hundreds of worshippers conduct Kalpavas on the sandy banks of the Ganga. People travel from all over the country and even from foreign locales to perform 'pind daan' in Pitru Paksha. If any devotee wishes to know who was the last member in their family to visit Sangam, the date, age, name, residence, and so on may be found in these records that retain the names and signatures of their 'jajman,' said a panda. Furthermore, if a customer does not attend for many years, the priests will try to contact him at the same address to inquire about their health and wellbeing. This results in continual contact between the two parties.
The majority of the jajmans' genealogy is hundreds of years old, and many manuscripts have been ruined. The documents are being digitised in order to preserve them, Purohit Govind Mishra explained. He believes that digitalization has increased convenience. Previously, the pages had to be flipped for hours, but now all the data come out in a few seconds, said the priest, who has maintained the genealogy of VHP patron Ashok Sinhal, former union minister Gopinath Munde, Baliram Kotkar, and others. Prayagwal Takht (Nishan Wale) Panda has an estimated 70,000-80,000 customers. Aside from Hindi, the genealogies are also available in Persian and Sanskrit.
These pilgrims' priests have a 300-400-year lineage. To make it easier to find the names, the village and city names have been recorded using the Hindi alphabet sequence. Hundreds of priests are digitising their lineages, according to Prayag Dharmasangh president Rajendra Paliwal. So far, the genealogy of 10,000-15,000 people has been digitised over several generations.
HS/Abhishek Awasthi