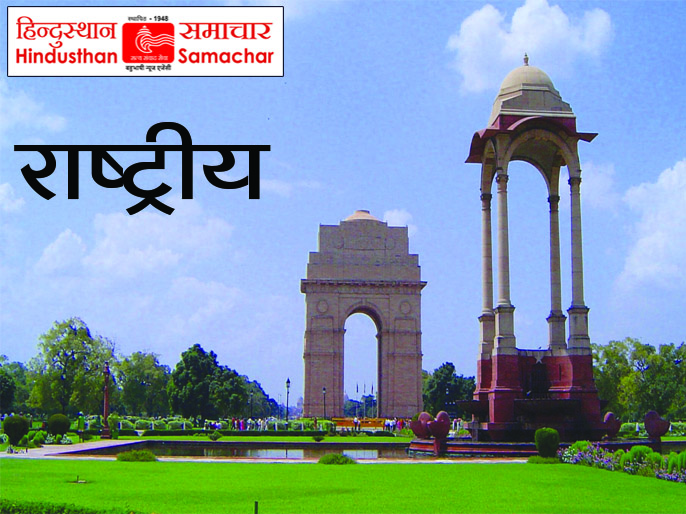 Barricading up to one kilometre away from the mosque, traffic restrictions
Varanasi, 14 May (H.S.): Commission (survey) proceedings in the Gyanvapi Shringar Gauri case began on Saturday amid tight security. The district administration has restricted movement for one kilometre around the Gyanvapi mosque complex, due to security concerns. All vehicles travelling between Godauliya and Maidagin have been re-routed.
The entry is being given only after a thorough scrutiny of the devotees coming to the Shri Kashi Vishwanath temple premises. Advocate Commissioner Ajay Mishra and about 52 people from the plaintiff-respondent side have gone inside the premises of Gyanvapi Masjid. The mobiles of everyone in the survey team have been deposited outside.
The team has completed the survey of the second basement built in the premises, both have been videographed. The team first did videography on the ground floor near the grill. Special cameras and lights were arranged for videography of the premises.
The survey team entered the mosque in the Gyanvapi complex from Gate No.-4 at around 8am in the morning. The DGP and Chief Secretary of the state are monitoring the survey. Survey work will be done till 12 noon. All the shops around the temple are also closed.
Jitendra Singh Bisen of Vishwa Vedic Sanatan Sangh and four litigants of the five women including Manju Vyas, Sita Sahu, Rekha Pathak and Lakshmi Devi are also present in the Gyanvapi mosque complex. Before entering the mosque, Jitendra Singh Bisen told the media personnel that the commission proceedings would start today. The proceedings were stopped twice. But, today there is full confidence that the action will be completed. We have got time to act for three days. Efforts will be made to complete maximum work today and even after tomorrow being Sunday, the action will be taken forward.
Proceedings will continue on Monday as the report has to be presented in the court on the 17th ie Tuesday. He said that if the need arises, if the action is not completed, then after completing the proceedings on the 17th also after taking permission from the court, the report will be filed.
The court has ordered that those who obstruct the commission's proceedings face severe legal consequences, including the filing of a formal complaint. Advocate Commissioner Ajay Mishra has been tasked by the court with conducting the survey. Special Court Commissioner Vishal Singh and Assistant Court Commissioner Ajay Pratap Singh are with him. The media has been stopped about a kilometre from the main gate at the Gyanvapi complex.
Hindustan Samachar/ Sridhar/ Indrani Sarkar