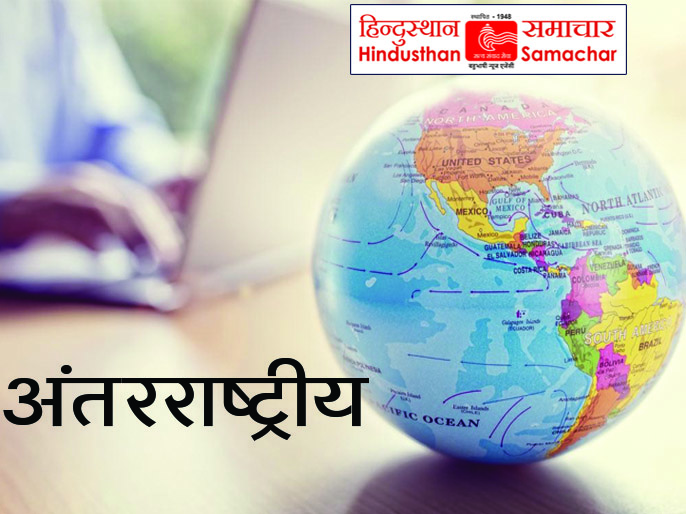 Colombo, 12 May (HS): Sri Lanka's embattled President Gotabaya Rajapaksa will appoint a new prime minister amid ongoing protests over the country's worst economic crisis, which ousted his elder brother Mahinda Rajapaksa.
President Gotabaya said in a late-night televised address to the nation that after appointing the new prime minister and government, a constitutional amendment will be moved to enact the content of the 19th Amendment to the Constitution, which will give Parliament more powers.
I will appoint a young cabinet without any Rajapaksas, Gotabaya said as he began talks with political parties to prevent the country from devolving into chaos. Gotabaya met with former Prime Minister Ranil Wickremesinghe just minutes before his speech on Wednesday.
The Prime Minister of the new government will be given the opportunity to create a new programme and lead this country forward, he added.
Since the last two days, Sri Lanka has been without a government.
Mahinda Rajapaksa, Gotabaya's elder brother, resigned on Monday after violence erupted following an attack on anti-government protesters by his supporters killing ten people, including two police officers.
The President stated that what occurred was very unfortunate. The murders, assaults, intimidation, property destruction, and a series of heinous acts that followed cannot be justified in any way, he said.
According to Gotabaya, the Inspector General of Police has been directed to conduct investigations. He also stated that the Sri Lanka Police and the Three-Armed Forces have been instructed to strictly enforce the law against those who incite violence.
Steps will be taken to strictly enforce the law against those who planned, aided, promoted, or are associated with these events, Gotabaya said, urging everyone to remain calm.
According to Defence Secretary Gen (retd) Kamal Guneratne, Mahinda, the 76-year-old Sri Lanka People's Party (SLPP) leader known for his brutal military campaign against the Liberation Tigers of Tamil Eelam (LTTE) during his presidency from 2005 to 2015, is being protected at the Trincomalee naval base after being evacuated from his official residence.
Hindusthan Samachar/ Indrani Sarkar