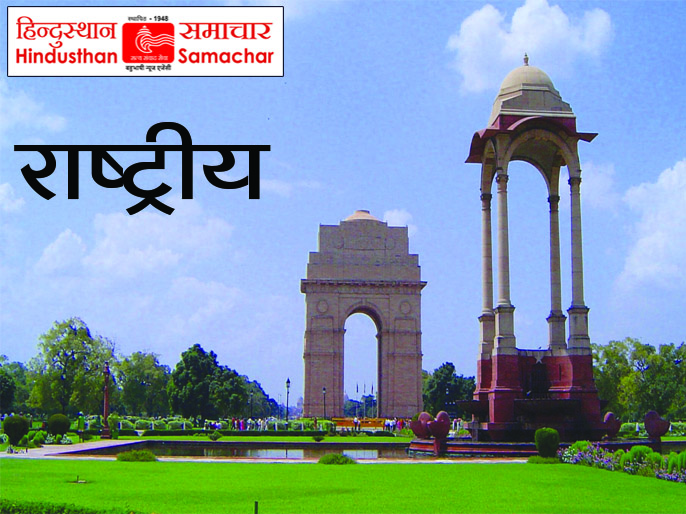 Ayodhya, 05 October (HS): Shri Ram Digvijay Rath Yatra was duly inaugurated today in the presence of Saint Dharmacharyas by lighting the lamp from Shri Ram Janmabhoomi.
Shri Ram Janmabhoomi Teerth Kshetra President Mahant Nritya Gopal Das Ji Maharaj offered good wishes by dedicating a lamp to Shakti Shantanand Ji Maharaj, who was leading the Yatra. Earlier, Champat Rai, General Secretary of the Trust from Shri Ram Janmabhoomi Garbha Griha, sent Shri Mani Ramdas Cantonment amidst Vedic chanting from the monolithic lamp burning at the feet of Ramlala, which the saints placed in front of the Ramdarbar established in the Rath Yatra.
The inaugural program organized at Shri Ram Satsang Bhawan was presided over by the successor Mahant Kamal Nayan Das Maharaj, conducted by Sant Parag Bua Ramdas Maharaj of Maharashtra. And on this occasion, Mahant Siya Kishori Sharan Jagadguru Anantacharya Ji Maharaj of Sadguru Sadan Golaghat, Ramharshan Kunj Mahant Ayodhya Das Ji, Mahant Ram Kumar Das expressed their views and appreciated the purpose of the Yatra and described it as a holy work.
During this Mahant Avadh Bihari Das Arjun Das, priest Ramesh Das, Mahant Ashok Das of Sheshavatar temple, Ayodhya MP Lallu Singh Vishwa Hindu Parishad leader Rajendra Singh Pankaj Sharad Sharma, travel coordinator Sureshji etc. were present. The prominent saint Dharmacharyas of Ayodhya made the Yatra depart for Karsevak Puram. The Yatra will leave for Gorakhpur tomorrow morning.
It should be known that after covering a distance of 15000 km in 27 states and 60 days, Shri Ram Digvijay Yatra will reach Ayodhya again on the day of Gita Jayanti on 3rd December, after performing Panchkosi circumambulation of Ayodhya on 3rd December, this yatra will be done by saints and saints. Will end in the end.
Hindusthan Samachar/Pawan/Indrani Sarkar