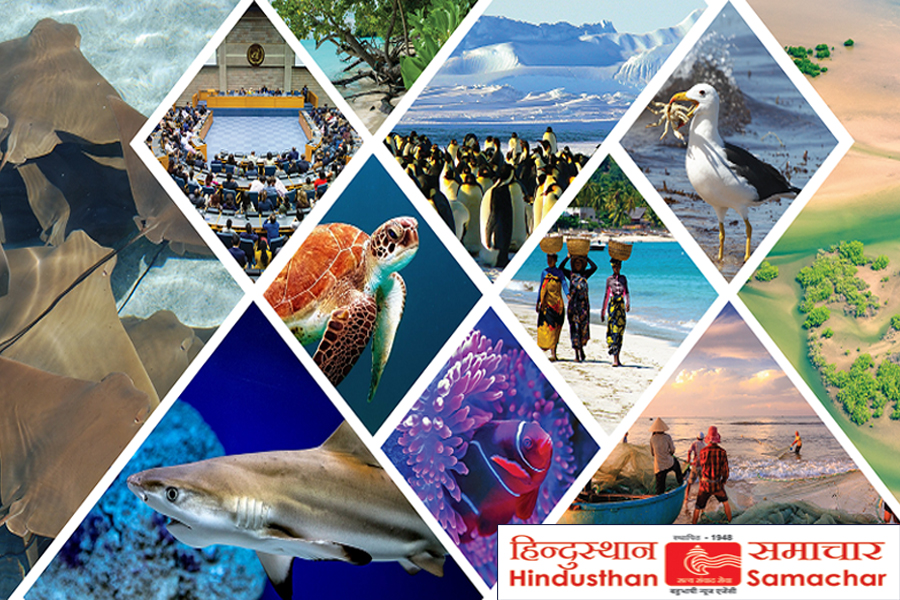 Lucknow, 5 Oct (HS): Yogi Adityanath, the Chief Minister of Uttar Pradesh, visited the Gorakhpur Zoo on Wednesday and offered milk to a leopard cub.
Adityanath is seen carrying a bottle of milk as the cub reaches for it, flanked by local MP Ravi Kishan and surrounded by vets and zoo authorities. The leopard cub is first hesitant to consume the milk. The vet then returns it to Yogi Adityanath, who holds the cub and attempts to feed it again while wearing protective orange rubber gloves. This time, the cub drinks from the bottle. Later, the Chief Minister is taken on a tour of the zoo's large cat areas.
A zoo official is featured in a video on the UP government's official YouTube channel detailing the characteristics of the cages and how the animals are kept. The zoo, also known as the Shaheed Ashfaq Ullah Khan Zoological Park, was opened in March of last year by Yogi Adityanath. According to the zoo's official website, this is the first zoological park in the Purvanchal area and the third in Uttar Pradesh.
Hindusthan Samachar/Abhishek Awasthi