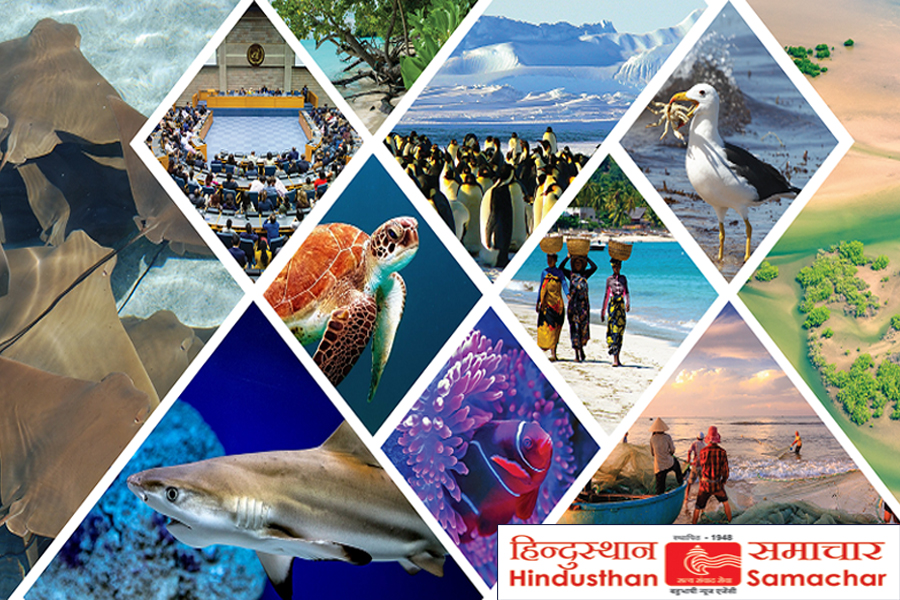 Varanasi, 5 Oct (HS): The Vishwa Vedic Sanatan Sangh (VVSS), which is supporting plaintiff-1 Rakhi Singh's claim to worship Shringar Gauri and other deities in Gyanvapi mosque, is attempting to fight the Rakhi Singh vs. State of UP and others lawsuit (18/2022) separately from the other four plaintiffs.
According to VVSS chairman Jitendra Singh Visen, I instructed Sohan Lal Arya, the husband of one of the four plaintiffs from Varanasi, to file an application to ensure that they are litigating the case as a distinct party via WhatsApp. I'm also using the media to get out to those four plaintiffs and their lawyers. They must file an application since they have more clout, whereas plaintiff-1 is an individual.
Visen went on to say, We are becoming more aware of the necessity to fight case 18/12022 as the disparities amongst plaintiffs have grown. It sends the incorrect message to the public since disagreements on these topics have devolved into a blame game. The attorneys for four plaintiffs escalated the demand for carbon dating of the 'Shivling' found in Gyanvapi's ablution pond. We are not opposed to carbon dating Gyanvapi premises, but we will vehemently oppose carbon dating 'Shivling' since it will ruin the building. Damaged sculptures are not worshipped in Sanatan culture.
Santosh Singh, executive president of the VVSS, criticised the lawyers of the four plaintiffs, particularly veteran Hari Shankar Jain and Vishnu Jain, for requesting carbon dating of 'Shivling.' He stated that it will be vigorously contested in court. We will also protest outside the court, he continued.
Following Jains, the lawyers of two to five female plaintiffs (Laxmi Devi, Sita Sahu, Manju Vyas, and Rekha Pathak) filed an application on September 22, demanding a ground-penetrating radar (GPR) survey and carbon-dating to identify the nature, age and constituents of the 'Shivling.'
On September 29, Visen and Anjuman Intejamia Masjid (Gyanvapi mosque management committee) filed a vigorous opposition to the proposal in the court of district judge Ajay Krishna Vishvesha. The court is expected to make an order on this matter on October 7. Visen and Jain split up in May due to growing disagreements. Visen hired a new legal team to fight the lawsuit on plaintiff-1's behalf.
Hindusthan Samachar/Abhishek Awasthi