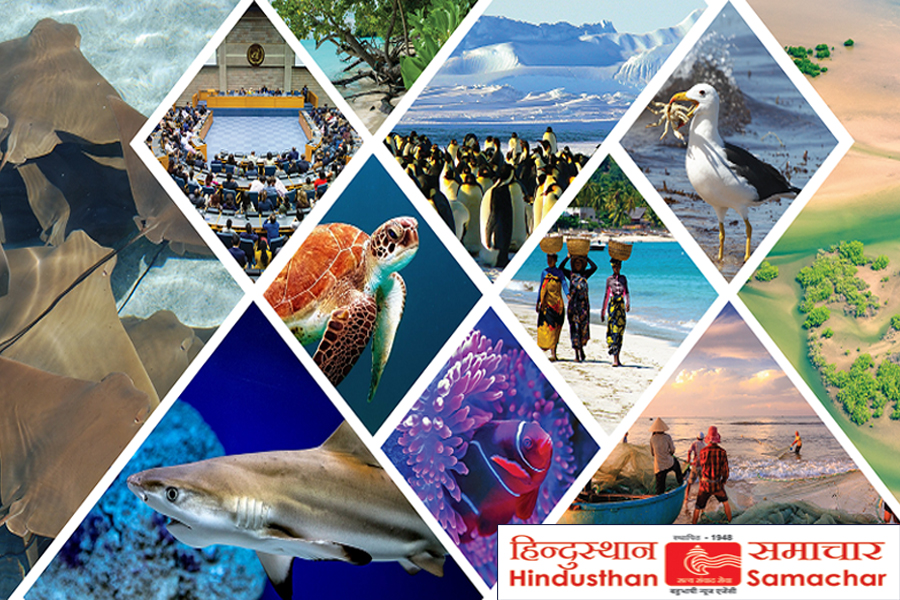 Chandigarh, Oct 27 ( H S ): To fight against Congress in Punjab, the former Punjab Chief Minister Capt Amarinder Singh has confirmed that he is going to form his new party soon. He said that the name of the party has been applied to the Election Commission and it will be announced only after the approval of the commission. He also said that his party would contest the Punjab Assembly elections along with Bhartiya Janata Party and United Akali Dal led by Sukhdev Singh Dhindsa. He also clarified that at present no formal meeting has been held with BJP or Sukhdev Singh Dhindsa in this regard, but a meeting may be held soon.
Talking to Media persons in an organized Press Conference, Amrinder said the Congress is nowhere in the picture in Punjab and their fight would be with the Shiromani Akali Dal. He said ever since Navjot Sidhu joined the Congress, the popularity graph of the Congress had dropped by 25 per cent. He said many Congressmen would join him once the party was formed. Claiming that many senior Congress leaders were in touch with him, he said his party would fight on all 117 seats.
Supporting the expansion of BSF's jurisdiction in the border states up to 50 km area, he said that the threats from across the border were constantly increasing. Cross-border sleeper cells have become active in the country. In the recent past, Punjab has recovered 1200 rifles, one thousand pistols, one hundred kilograms of RDX, Tiffin bomb and many other weapons. He said that efforts were being made to destabilize the country through drones from across the border and in such a scenario the expansion of BSF's jurisdiction over the borders was also in the interest of Punjab police as well as in the interest of the country. He advised other political parties not to politicize this sensitive issue.
On the issue of farmers' agitation, he said he was talking to the union Home Minister and not to farmers. "It was the union Home minister who was talking to the farmer unions. I will be meeting the union Home Minister on this issue besides meeting the National Security Advisor," he said. He made it clear that he was in talks with the Bharatiya Janata Party and some other like-minded parties to pit the Congress, Aam Aadmi Party and the Akali Dal in the coming Punjab Assembly elections.
Hindusthan Samachar/Venika